True Install Instructions
Follow the steps below to get True installed. Average install time is 12 minutes.
Our team also offers Free Install.
1 Fill Your Details
Register with True. You can Create an Account using your email, Google, or Facebook.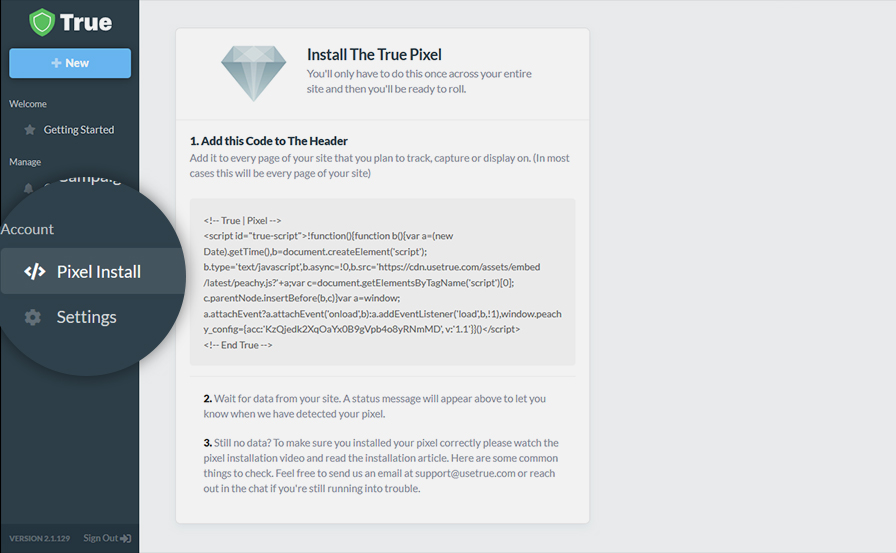 2 Install Pixel
Set up your account via the 'Getting Started' section of True, once done you can continue on to Pixel Install. We have a chat system within the backend to hold your hand on any questions.
3 Copy Pixel Code
Once you have the Pixel copied you will need access to the backend of your site. We have a list of integrations and instructions by clicking here.
4
Pixel

Code Paste On Your Website

Depending on your websites backend system, paste the code between the </body> and </html> at the Footer of your site. Boom! Once installed you should refresh your website and start using True!