Get Started In Minutes
True easily connects to your website - no coding required!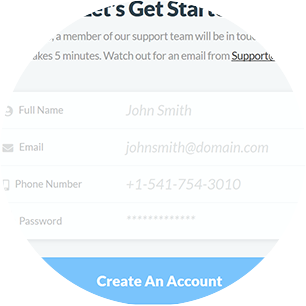 Sign Up
Get your Pixel and install in under a minute
Connect
Connect True to your CRM or other software
True is Live
Notifications are a go, get ready for True Blastoff.
Everything's True
LET YOUR CUSTOMERS SELL FOR YOU
We rely on friends, the community and others recommendation to help decision making. True utilizes social influence to help your customers sell for you.
Get Started
Integrate with Countless Existing Platforms
UseTrue connects with countless renowned platforms in the most easy ways. If you get stuck anywhere our support loves to help!
Convert Visitors Into Customers
Activity Notifications
Display recent sales, activity and conversions on your site. Driving conversions.
Live Visitor Count
Increase trust and conversions by showing how many people are currently on your site.
Data's Just True
We'll give you detailed data drills of the profiles who enter their
emails.
Visitor Mapping
See what users are doing across your website, and make tweaks to your site accordingly.
Custom True
Your notifications are yours to customize how
you wish
It Looks True
Most traffic these days is social, don't worry, True Mobile looks
AWESOME
True Global
In China? So are we. Get
translation options for anything you want