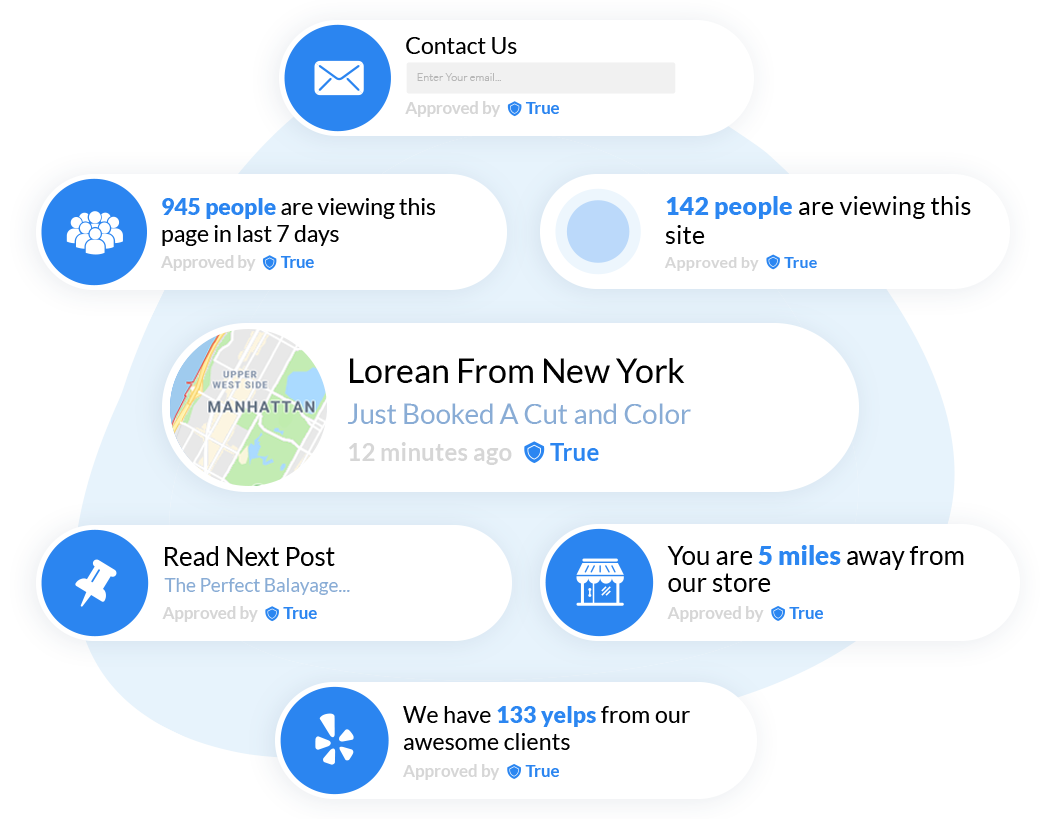 We've been expecting you.
All businesses have the same fundamental problems. They need sales. True increases them by 20% after a 10 minute install we will do for Free.
The Best Part? It's Free
What changed for the better since activating True. Here's what clients are saying:
"We get double the orders with True, people want to see what other people are eating"
Michael, Tacos Tacos
89% of Users

saw an immediate 20% growth in Sales after install..
"Our Free Trials jumped from 59 a month to 264, all because of True"
Jamie Rice, Renegade Fitcamp
Postmate and UberEats

Sales increased by 120%

eCommerce

Sales increased by 20%

Recent Form or Trial

Sign Ups by 17%

Traffic and Analytics page times

went up by 14%

Social Media Follows and Likes

went up by 9%
Billy Canu
Letter from Founder,
Billy Canu
When I started my first job at a little ice cream shop in Denver, Colorado, I was 15 years old. The first thing I was taught at the shop was that "People need to see, smell, taste, and get help with a recommendation to make the best decision."
Five years later, I learned that this is true with anything.
A regular website can't inform your customers that they're in good company with fellow customers; it can't let them know that others are buying from the site. However, True not only does exactly that while providing social recommendations to customers, but it also delivers all the tools sales teams need in a single, straightforward package that makes selling feel like less work.
We use True to show people what is being ordered from a restaurant, salon service, B2BSoftware, reviews from Yelp, and more; really, anything.
Message me on the chat system – yes, it's really me, or sign up today for Free account.
Thanks,
Billy